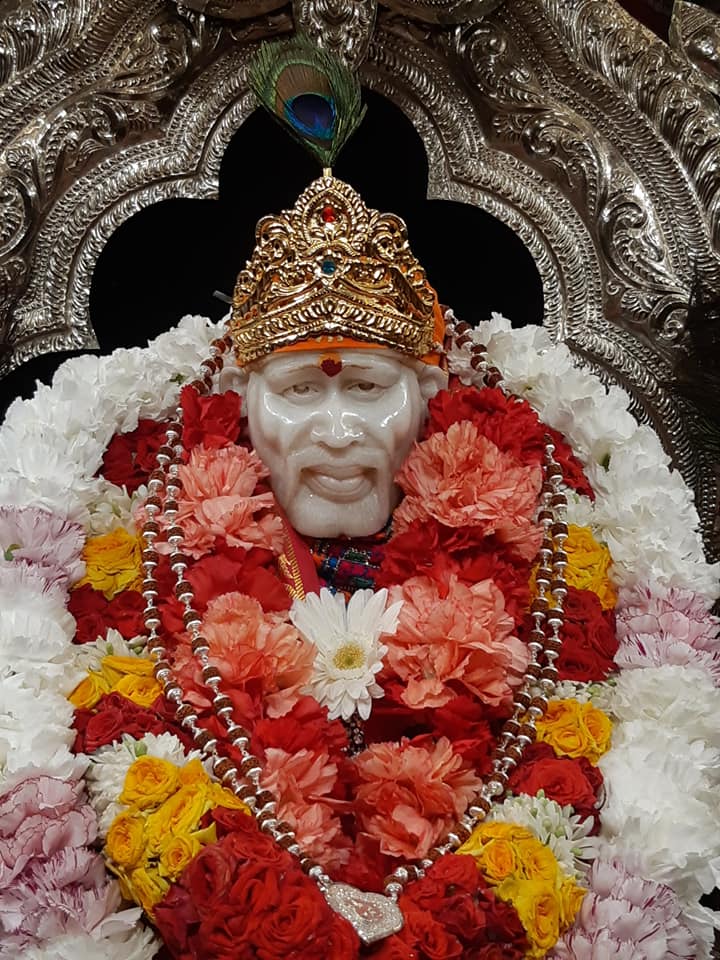 1190 Mid-way Blvd. Unit 13 . Mississauga L5T 2B9 ON
Canada
9 am to 830 pm
Kakad Arati 915 am, Madhyan Arati 12 pm
Dhoop Aarti 7pm , Shej Aarti 8 pm
Mon , Tues , Wed , Fri , Sat, Sun
9 am to 8 pm
Kakad Arati 915 am, Madhyan Arati 12 pm
Dhoop Aarti 7pm , Shej Aarti 740 pm
Baba's new idol, identical to His idol in Shirdi has been carved out of Italian marble by Rajiv Talim, grandson of Balaji Talim,who made Baba's Shirdi idol,in the same Mumbai studio where Baba's Shirdi idol was made. The idol has set sail & is now on it's way to Canada. The Temple has bought a 6300 sqft unit in Advance Blvd, Brampton. where Baba will be seated on a grand darbar 15 ft by 15 ft just like in Shirdi. The main floor will comprise of a large worship area & amenities such as a large coat & shoe rack, hand & foot wash, an IT room, a water softerner & heater exclusive for Baba's Abhishek. Mezzanine will include a gallery & meditation hall where Baba's current idol will be installed, a commercial grade kitchen, a staff room & a laundry room exclusively for Baba's towels. PranPrashitha of Baba's new idol is being planned for end of Mar 2023.To contribute to this sacred once in a lifetime project click here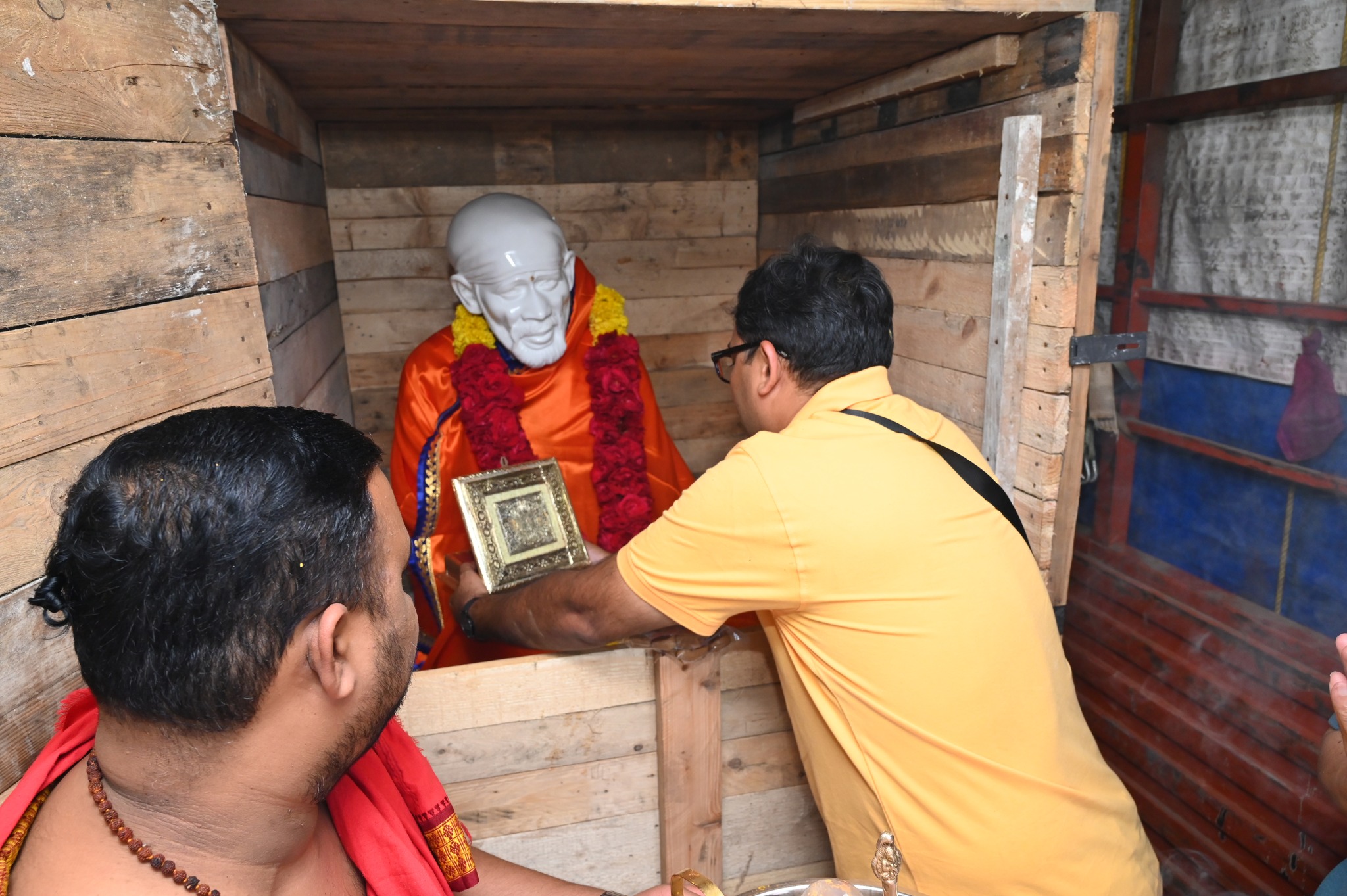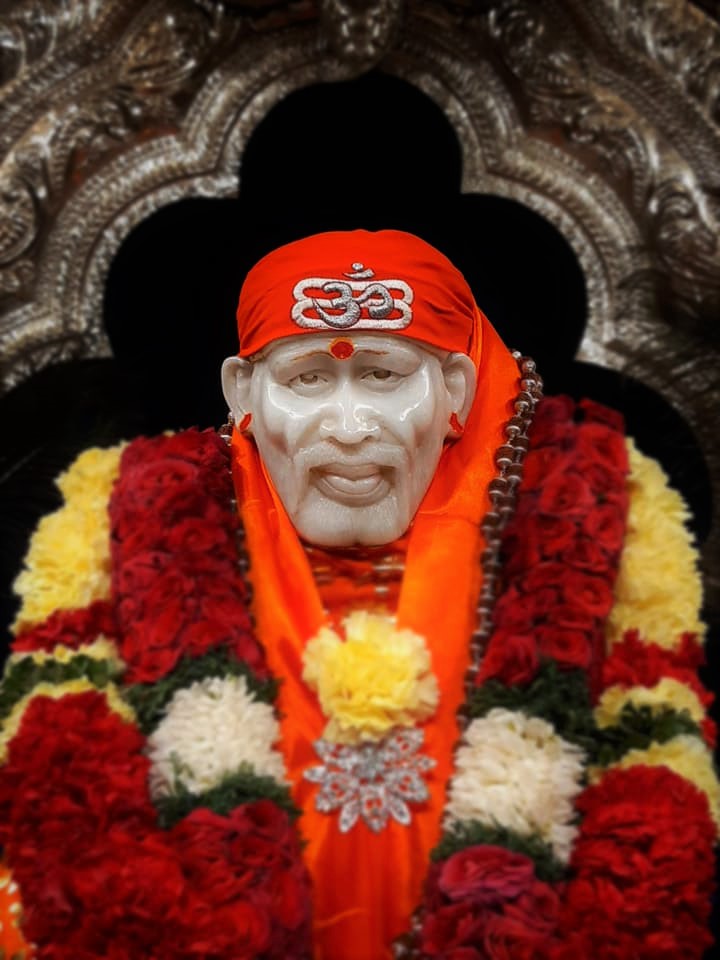 email transfer to etransfer@sainathmandir.org upon making an email transfer please send an email to the same email address providing your full name & address, email address, phone number, amount of your donation
You do not need a PayPal account if you use a major credit card
We attribute high importance to issuing donation receipts.Should you not receive an official donation receipt from the Temple within six weeks, please check the spam & junk folders of your email. If you still cannot find your receipt please email admin@sainathmandir.org
The Temple being a Registered Canadian Charity donations to the Temple are eligible for Canadian income tax credit. For more details pl visit CRA's Charitable Tax Credits
Contributing towards Baba's new Temple
For the new Temple, among other things, Devotees desiring to sponsor any the following are requested to message 647-928-1056 or 647-304-1056 :
144" commercial kitchen exhaust hood
18" stockpot burners
crowd control tensile poles
vinyl flooring
epoxy flooring
commerical kitchen triple sink
4 burner range gas range stove
tankless water heater
5 ton roof top heating cooling unit
hot water tank for Baba's Abhishek
water softener for Baba's Abhishek
decorative full width floating ceiling above Baba
Darbar for current Baba's idol in mezzanine
air dryers
fire extinguishers
fire safety sprinklers
lighting on ceiling above Baba
refrigerators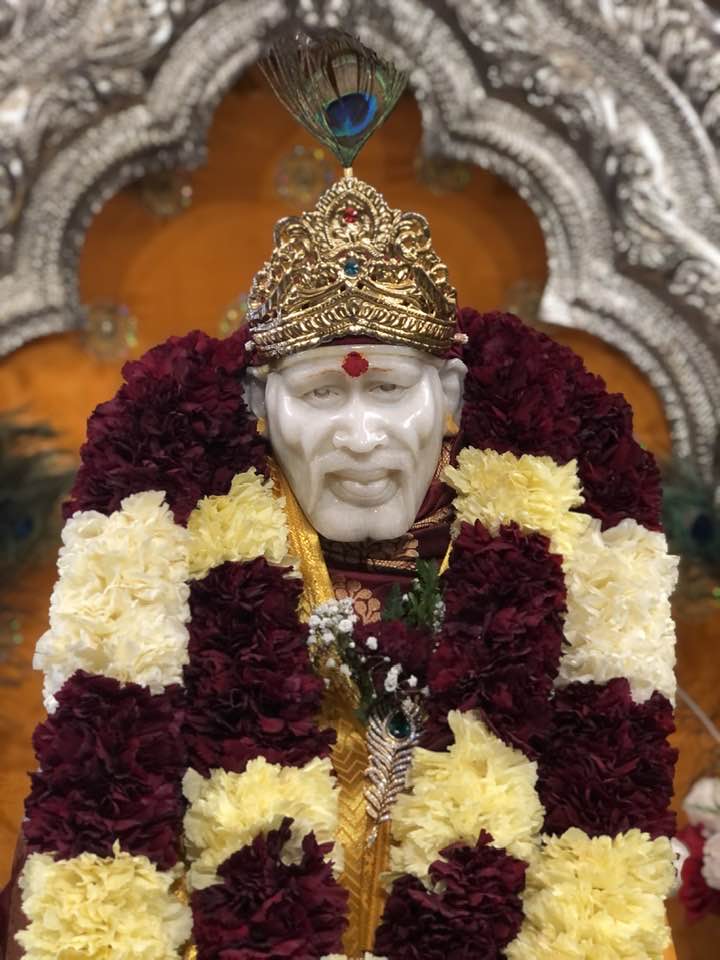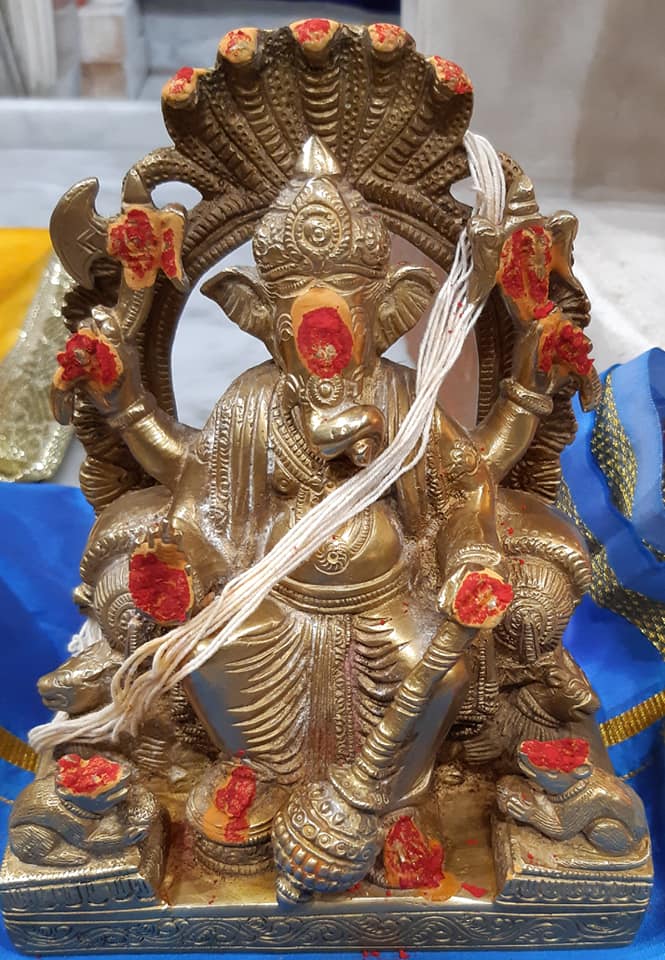 Devotees are encouraged to bring only easily distributable fruits such as mangoes, apples, oranges, bananas. Nuts, boiled sugar candies, sweets and dry fruits will be distributed only when they are brought in individual take away packets. Items such as khichdi(pongal), kheer(payasam) and sticky sweets such as gulab jamun,rasagola brought by Devotees will have to be taken back home by devotees after offerring to Baba and will not be distributed in the Temple.Prepared Naivedhya items such as sweets if not home made, should have been bought only from a vegetarian shop.Naivedhya items should not contain anything non-vegetarian indgedients(including eggs).Please do not bring large quantities of Naivedhya.Devotees keen on bringing items such as roti, and liquid items like dal may do so in their own utensils. Upon offerring to Baba these items will have to taken back by devotees and will not be distributed in the Temple. The Temple does not accept raw food items such as grains, pulses, sugar. Please consult the Temple staff for specific raw food items that you may offer to the Temple.
In His current Temple, Baba's shawl is 6 ft by 3 ft. His headpiece is square 18 inches by 18 inches folded diagonally into a triangle. His scarf is roughly 6 ft in length. The Temple prefers simple cotton cloth of solid color without any embroidery or handiwork. If you have booked Baba's Abhishek that will take place in His current, you are not required to bring Vastra.
Devotees may take Baba's Paduka home for a week from Thursday 6pm to the following Thurday 3 pm.
To book Paduka please call 416-804-5496.
ph : 647-204-4761 ; 647-928-1056
Should your call go unanswered, please send a text message & we will respond at the earliest
email : admin@sainathmandir.org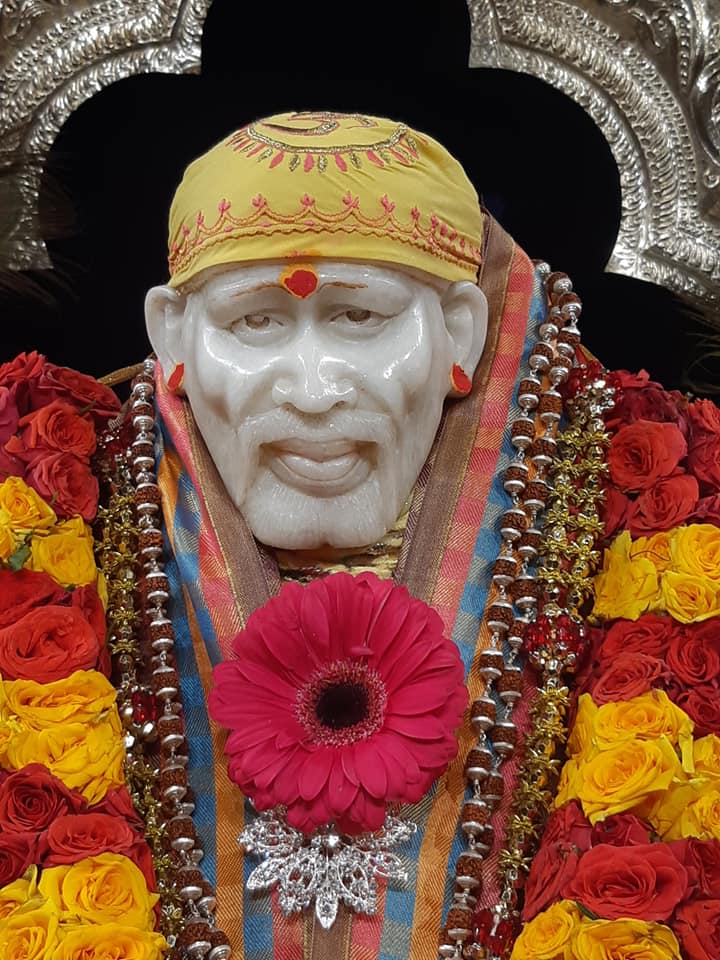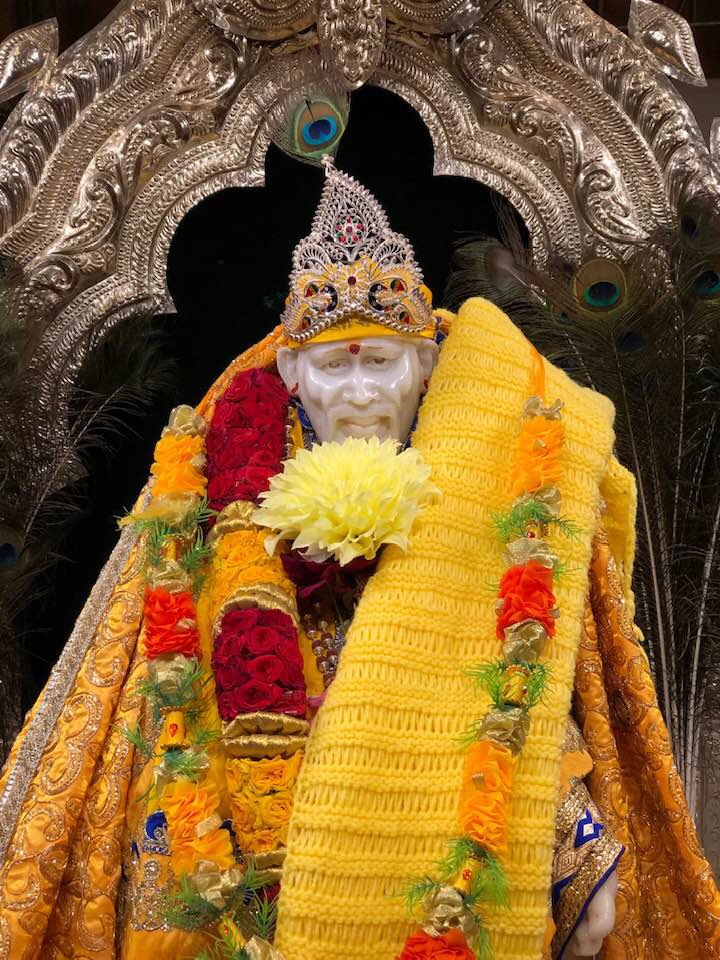 The Temple' affairs are managed by a Board of Directors & Officers. The Temple's five illustrious employees are all women. Innumerable selfless devoted volunteers provide valuable service to the Temple
ph : 647-204-4761 ; 647-928-1056
Should your call go unanswered, please send a text message & we will respond at the earliest
email : admin@sainathmandir.org